Your Lincoln Lease End Return Made Easy! 
As an authorized Lincoln Dealer, our team is here to help you choose from three great options!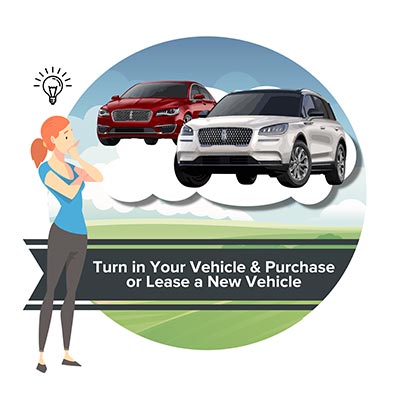 Turn in Your Lincoln and Purchase or Lease a New or Lincoln Certified Pre-Owned Vehicle.
With a new Lincoln you will be able to take advantage of the latest technology and safety features Lincoln has to offer. When you turn in your lease, you will need to schedule a vehicle inspection in advance. Then contact our Lincoln specialist to help you to select your next vehicle. The new Lincoln can be purchased or leased again.
Purchase Your Leased Lincoln
Are you in love with your Lincoln vehicle? Then there is no need to turn in your vehicle at the end of your lease. Your leased Lincoln can be purchased at the end of your contract at the pre-determined buyback amount. There is no need to have your vehicle inspected. We can help to finance your transaction and extend protection plans.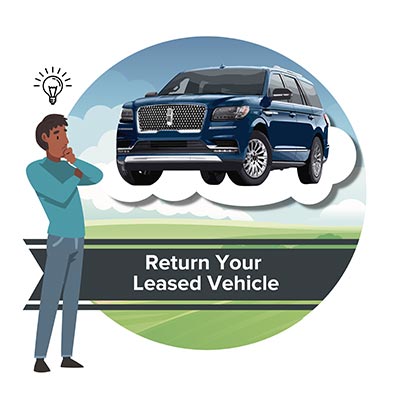 Return Your Leased Lincoln Vehicle
Return your leased Lincoln to us, even if you decide not to lease or purchase a replacement vehicle from us. You will be responsible for any remaining payments, excess wear and tear, excess mileage and any other end-of-term obligations that were specified in your lease agreement. Schedule you inspection, and we will make turning your Lincoln in as easy as possible.
Sell your leased vehicle to us.
You may bring your vehicle to us and offer it for sale to our Pre-Owned Manager. In some cases we can purchase your leased Lincoln vehicle and you will be NOT RESPONSIBLE for any lease end obligations including disposition fee, any excess wear and tear charges etc. To discuss this option please contact our Pre-Owned Sales Manager 
To set up and Appointment for Lincoln Lease End Return, please fill out the form below: